Experience nature without compromising on luxury – that's our motto at our multi-award winning site Camping Grubhof. We offer an extensive array of facilities and activities for an unforgettable luxury camping holiday in Austria – without losing sight of sustainability, because we're an eco-friendly site.
Sanitary facilities at Grubhof – ultra modern & spacious
Here, modern design meets spaciousness and functionality – that's also the reason our light-flooded shower blocks at Camping Grubhof have been rated 4.5 to 5 stars by all camping guides.
Sanitary facilities overview
Over the past few years, we have continuously invested in the amenities at the campsite. All shower blocks were rebuilt (2018 block 1, 2013 block 3 and 2006 block 2). The shower blocks stand out due to their spaciousness and airy lightness, with lots of wood and glass, as well as luxurious facilities such as the XXL family bathrooms. At Grubhof, shower and toilet blocks are much more than just functional buildings. Modern and unobtrusive with lots of natural light, XXL family bathrooms (9 m²) or generously-sized shower cabins (2 × 2 m) as well as baby baths and baby changing room.
Grubhof's five-star shower blocks 1 and 3 boast XXL family bathrooms to match our XXL pitches.
In the winter, shower block 2 by the bridge is only open at Christmas and during carnival.
Our guests on the tent field can use blocks 2 and 4.
Spacious XXL family bathrooms
The 9 m²-large XXL bathrooms in shower block 1 (20 cabins), block 2 (2 cabins) and block 3 (7 cabins) are equipped with a huge shower, separate toilet and generous sink area with storage.
Free to use for guests with an XXL pitch – an especially popular facility that is particularly enjoyed by families camping with children.
Rent a private bathroom – XXL bathrooms just for you
Our XXL bathrooms can also be rented for private use (min. 7 nights).
In summer
16.00 € per night from 28/04 –27/05 and 23/09 –04/11/2023
18.00 € per night from 27/05 – 01/07 and 01/09 – 23/09/2023
Not available in July & August
In winter
€16 per night in low season
€22 per night at Christmas/New Year
€19 per night during "Skiperfect" ski season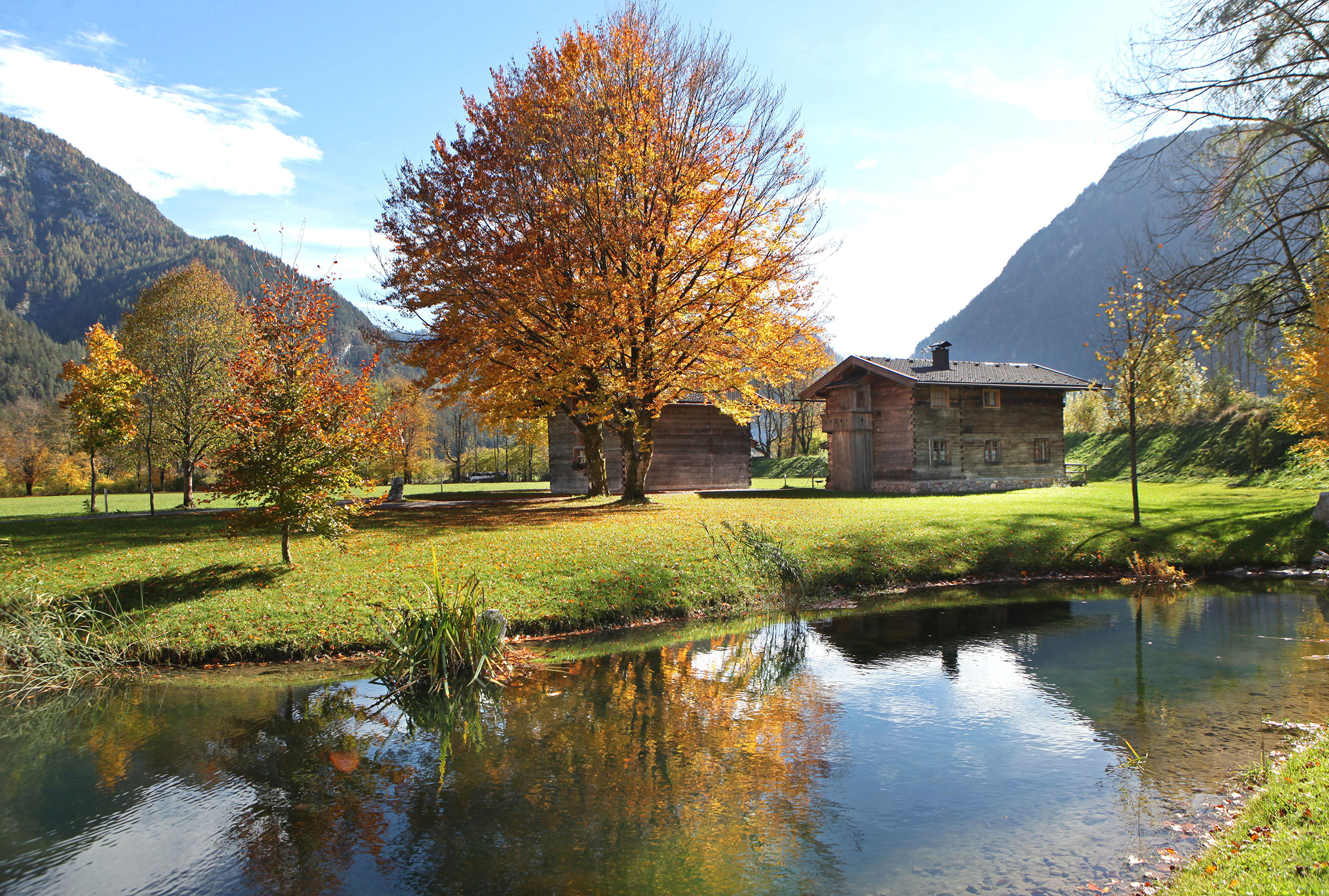 Glamping in the region of Salzburg
Glamping, a combination of glamour and camping, means bringing an element of glamour to camping. Grubhof also offers glamping accommodation. Luxury is ensured by extra facilities such as the spa with its pinewood and alpine saunas, open-air area, steam room and much more, paired with a wonderful view of the Loferer Steinberge mountains and plenty of space, whether that's on the pitch, in the shower block or anywhere else onsite. Here, you can relax mind, body and soul on a glamping holiday in the Alps.